Our love for Rhino safety is our main story
We aim to solve the complexity of what it takes to save Rhinos.
The issues go deep and not everything is as simple as keeping poachers away.
We're sure you have some questions.
Here are some of your frequently asked questions. Please contact us for any queries.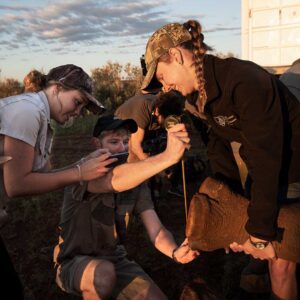 Using your gap year to volunteer for a cause in need is a sure way to find out who you really are. As Mahatma Gandhi said: "The best way to find yourself is to lose yourself in the service of others." So, where do you want to lose yourself? With 1 million species now critically endangered, our wildlife needs all the help it can get.
READ FULL ARTICLE»