OUR LOVE FOR RHINOS IS OUR MAIN STORY
We aim to solve the complexity of what it takes to save Rhinos.
The issues go deep and not everything is as simple as keeping poachers away.
We're sure you have some questions.
Here are some of your frequently asked questions. Please contact us for any queries.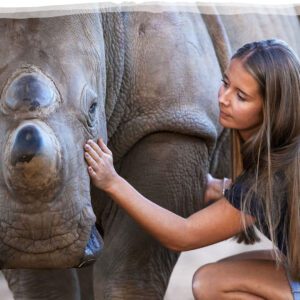 There are two things every single person in the world has in common – the planet we live on and a choice. We can choose to be seeds – small yet significant and full of potential. Or we can be parasites – self-serving, destructive, harming the very host keeping us alive, the Earth. We can choose to give more or take more.
READ FULL ARTICLE»