OUR LOVE FOR RHINOS IS OUR MAIN STORY
We aim to solve the complexity of what it takes to save Rhinos.
The issues go deep and not everything is as simple as keeping poachers away.
We're sure you have some questions.
Here are some of your frequently asked questions. Please contact us for any queries.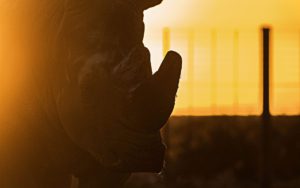 Rhinos sit at the top of the food chain since they have no natural predators. Yet, poaching is driving an entire species to extinction for body parts. Over the last 20 years, we've discovered just how much a single species disappearing from an area can create unpredictable imbalances in an ecosystem.
READ FULL ARTICLE»