WHAT WE DO WITH YOUR DONATIONS?
We understand you might be hesitant to give donations for rhinos without fully knowing how we spend the funds — especially since many wildlife charities tend only to use a fraction of the money raised for the intended purpose:  to protect vulnerable species.
At Rockwood, we assure you that 100% of donations go directly towards rhino conservation. Your money helps us protect and care for our 300+ Southern white rhinos, 24 hours a day.
CONSERVATION IS EXPENSIVE
Protecting our rhinos & rangers
We spare no expense in protecting our rhinos and 25 vigilant rangers, but costs are always rising.

Donations go towards maintaining our state-of-the-art security system, keeping our rangers kitted out and on their horses, and ensuring our gentle giants are healthy, happy and well-fed.

We are also involved in groundbreaking rhino DNA research to ensure the survival of the species.
Helping Our Rhinos Have More Babies
Repopulation is key to saving the Southern white rhino.

Since our establishment, we've celebrated the birth of 160 calves. Our annual repopulation rate is double what is in the wild – making us one of the world's largest private rhino conservation projects.

Donations go towards keeping our newborns safe, as well as hand-rearing orphaned calves who need the same amount of love as human babies.
DONATIONS TO ROCKWOOD
HELP COVER
SOME OF THE BIGGER EXPENSES:
FEED
SECURITY
VET AID
DNA PROFILING
RESEARCH
LEARNING CENTRES
FEED
Rockwood is situated between the Great Karoo and Kalahari Deserts. As you can imagine, it's an arid, semi-desert most of the year. The area may seem inhospitable, but it's hard to deny it's unspoiled beauty.
The location's remoteness works in favour in terms of safety and security. But with over 300 rhinos and all the other wildlife under Rockwood's care, we have to truck feed in during the scarcer months. Tons of feed is brought in to maintain our wildlife population.
In recent years, this has become even more crucial with devastating droughts and prolonged dry seasons leaving insufficient natural grazing.
SECURITY
VET AID
DNA PROFILING
RESEARCH
LEARNING CENTRES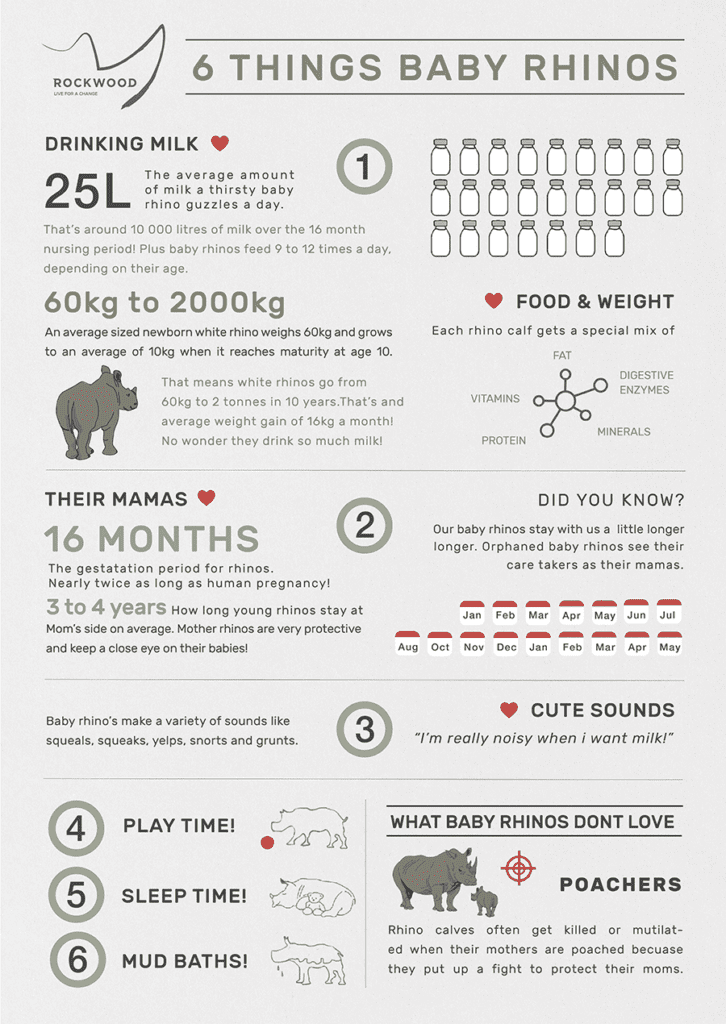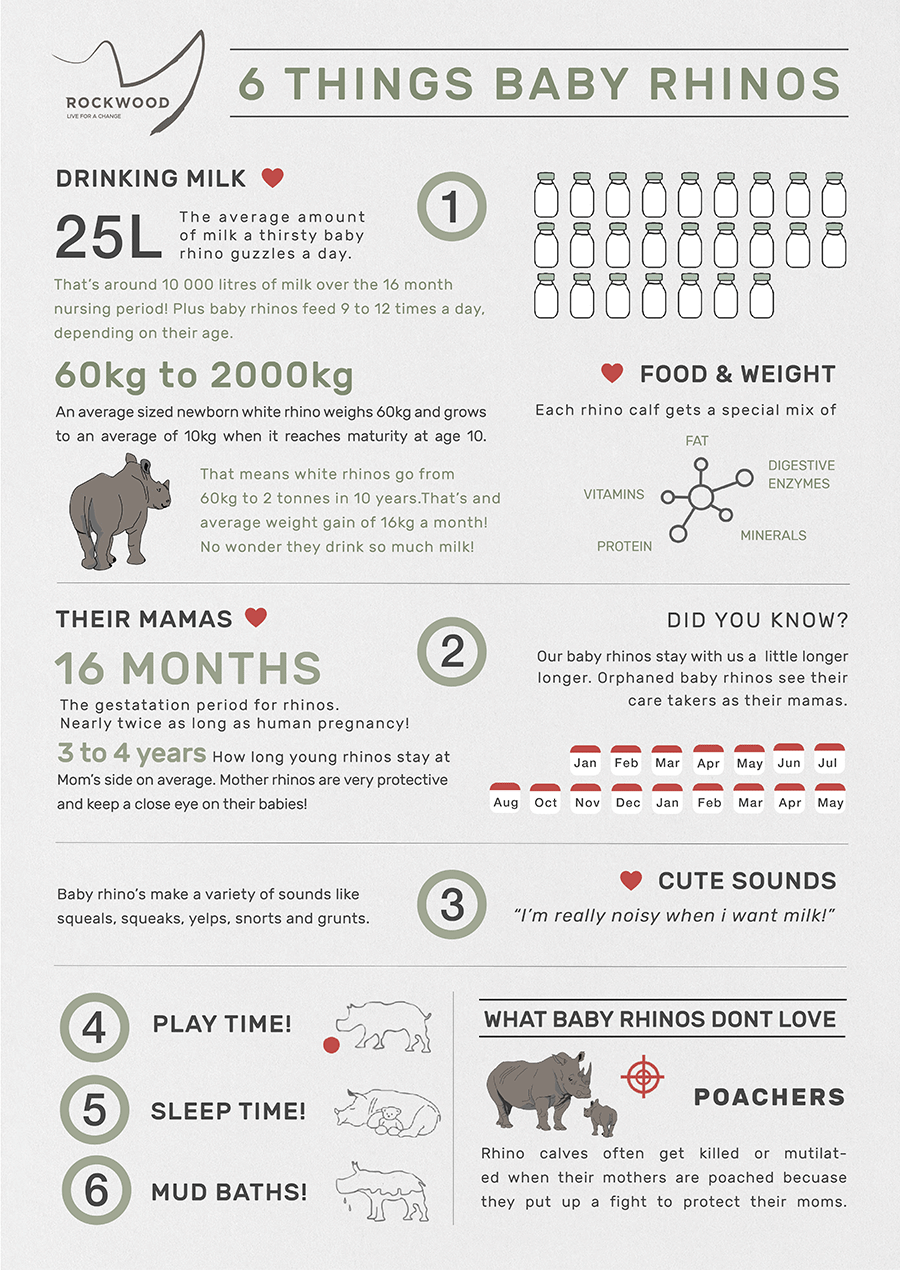 Aside from online donations, there are other ways you can make a difference, including becoming a conservation volunteer or choosing to conduct your wildlife research at Rockwood. Whether you give time or money, your contribution — however small — makes a big difference.
YOU, OUR VISITORS, PARTNERS & SPONSORS MAKE OUR CONSERVATION EFFORTS POSSIBLE.