Wouldn't it be great to not have to save the rhino?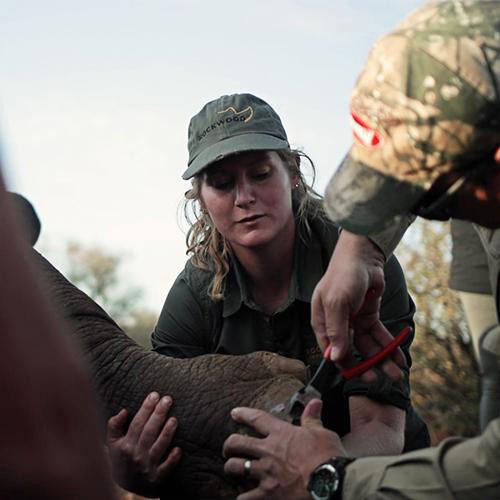 Welcome to Rockwood. This is Why we exist:
We believe what we do today, matters tomorrow
Our ultimate goal is to witness a flourishing and safe rhino population, unshackled from the severe threat of extinction. We employ bold and unorthodox conservation strategies to protect the rhinos under our care as we are convinced this is our best shot at safeguarding their future. While it's a far cry from how they would live in the wild, free from human interference, it is their best chance in our current climate. Having gone seven years without a single poaching incident, our track record speaks for itself. Every activity at Rockwood contributes to rhino conservation.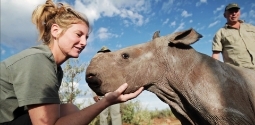 Experience The Magic of Rockwood
Make memories, share stories
Rockwood represents the convergence of your love for the hunt, spirit of adventure, and passion for keeping nature just the way she is. Every time you visit, it's as if you're reclaiming a time-honored role in the cycle of life.
EMBARK ON A BIG-GAME ODDYSEY
GIVE MEANING TO THE HUNT
Pursue your passion for conservation and pack the adventure of a lifetime into a few days when you set out to Hunt for A Change in the African bush. Feel your innate instinct awaken when you experience the hunt as the trophy. Led by the principle of fair chase, our homegrown professional hunters skilfully guide rifle and bow hunters alike. To ensure a personalised and unique experience, the owner-operator and our exceptional staff will personally host you at every step of your stay.
Tick Off The Next Item On Your Bucket List
Consult With our friendly team of experts
Arrive As a Guest, Depart As a Friend
From those who've visited us
- World Cricket Legend, Quinton de Kock
"I'm proud to partner with this amazing team at rockwood."
Beyond the Crosshairs: News From The Frontline
Popular Articles
Africa's giraffe populations are quietly diminishing. Known as the "silent extinction", 40% of giraffes have vanished since the 1980s. Where once the continent was teeming with these graceful giants, only 68 000 now remain. Like most other species, habitat loss, poaching and the effects of civil unrest threaten their survival.
THANK YOU TO OUR PARTNERS AND AFFILIATES