Rhino feeding programs
Short Story
Rhinos eat over 50 kgs a day and with over 300 rhinos at Rockwood that's a lot of feed.
When an animal feeds, they are at their most vulnerable. Therefore we ensure that our animals are safe when they eat and receive a balanced diet all year round.
Nutrition is vital for reproduction and survival. Our feeding program ensures optimal health and immune protection for our animals.
Story
Our animals roam wild with constant surveillance and ranger protection giving them the freedom to feed in their natural habitat. To ensure that our animals are in prime health, we normally give supplementary feeding as part of a balanced feeding program. Due to severe drought conditions in Southern Africa over the past 5 years, we've been forced to provide feed as a primary source of sustenance because there was not enough nutrition in the natural habitat.
This feed is given at secure Boma's on the reserve. The Rhino herds also sleep in these boma areas under surveillance and armed protection.
We need your help to protect more Rhino's in this way
• By sponsoring the food for a Rhino for a month or a year!
• You can be responsible for the safety of that animal.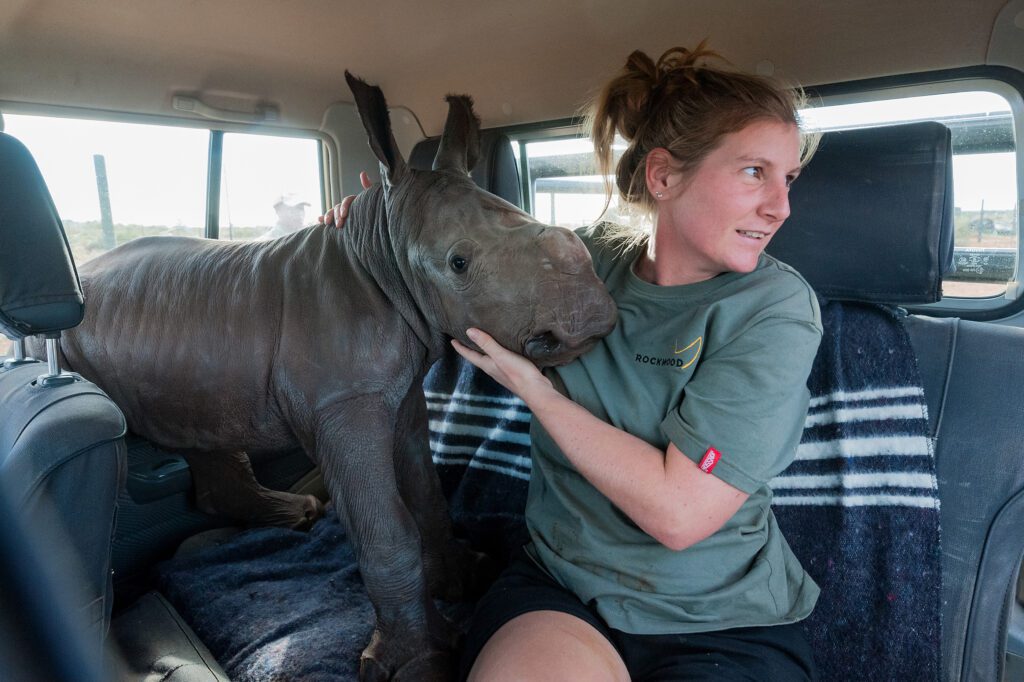 Rockwood is a result of one man's passion to save the Rhino. He's done an amazing job up to now and the blueprint for success has been created.
We Need Your Help to scale this up and roll it out to protect more of these amazing animals.
You can be a part of this amazing success story by Sponsoring a Ranger's Training.
To keep a ranger on his horse and in his job is vital for the protection of the Rhino herds.
You can be directly responsible for the protection of rhino herds in Africa by contributing to the cost of keeping a ranger on his horse.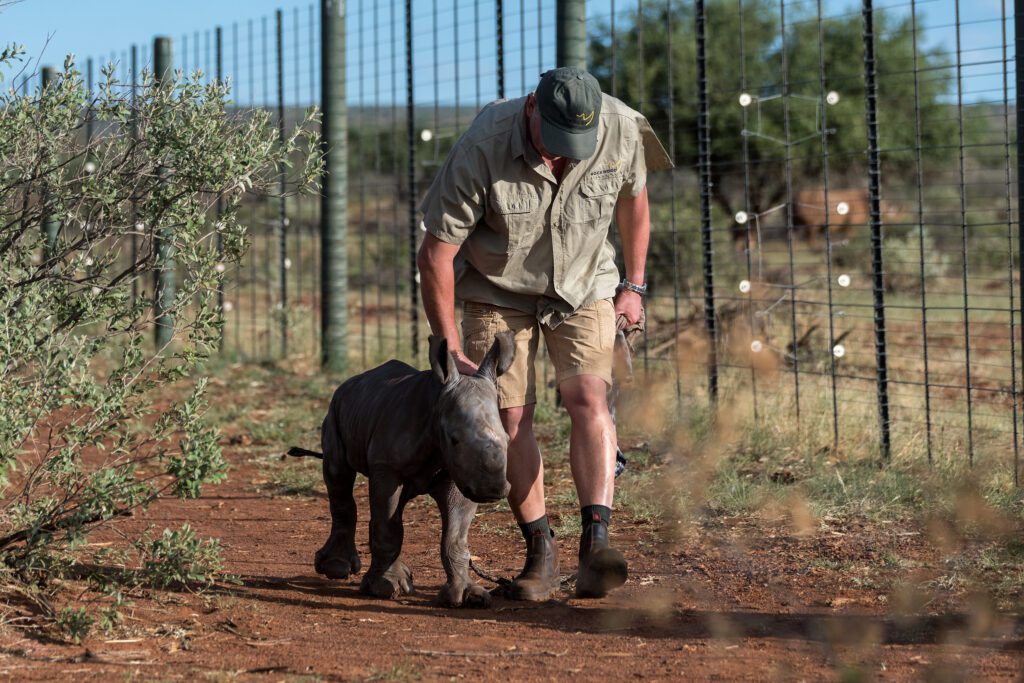 The cost of feeding these amazing animals is significant and we need your help to keep this up and sponsor more feeding programs at private reserves across Southern Africa.
£120 will feed 1 x adult Rhino for an entire month.
This includes the feed and pays for managing the distribution thereof.
Rockwood - Benefit and challenges of private Rhino conservation in Africa
More than half of the total global Rhino population is in private ownership on private game reserves and farms. Private reserves and farms have an exponentially higher success rate in protecting the Rhino. Some of the largest national parks in South Africa lose more than 50% of their Rhino herds to poaching every year while private reserves like Rockwood grow their herds by 15% each year and have ZERO poaching incidents.
Until the poaching of Rhino can be stopped
- Private Rhino conservation and farming is the only safe way to protect these majestic animals from extinction.
Rhino herds can be maintained and grown in order to restock the national parks when poaching is brought under control.
Private reserves and farms do not benefit from the money raised by regular Rhino charities and they get ZERO income from their animals - although it costs a fortune to keep them.
Security - feeding - health and wellbeing - infrastructure - etc.
Rockwood Conservation is addressing this challenge.
We need your help to sustain the amazing growth and results that we've managed to achieve up to now.
We will also be supporting private Rhino conservation programs to ensure that they achieve the same results.
Pledge:

$

5
Feed a rhino for a day.
The cost for feeding a rhino is roughly 120 pounds per day and believe me, these rhinos eat a hefty amount on a day.
In order to get absolute pedigree results we ensure top notch food and nutritional value to their diet.
5 backers
Pledge:

$

120
Feed a rhino for 1 month.
We work closely with the local community in the Northern Cape to ensure that we leverage the resources nearby to help the farming community.
The cost for feeding a rhino is roughly 120 pounds per day and believe me, these rhinos eat a hefty amount on a day.
0 backers