Rockwood horse guards
Short Story
Like many wildlife conservation programs, we involve horses in our day-to-day activities at Rockwood.
We believe that rhinos should roam free as much as possible and be as close to their natural habitat as possible without compromising their safety. This is why we chose to deploy all our rangers that accompany rhinos on horseback.
These horses are more than workhorses – they're part of our specialist protection force.
Story
The Horse played such a vital role in human civilisation and now it is playing a vital role in protecting and Saving the Rhino in Africa.
When we had our first and only rhino poached at Rockwood 7 years ago, the founder of Rockwood made a pact to save the Southern White Rhino from such horrific acts and ultimately from extinction.
Over the years we've tried many tactics, methods, strategies, and tools. The one thing that always remained constant and reliable was the horse. Our Horse guard is a crucial part of the conservation program and the bond between horse, ranger, and rhino is a thing of beauty.
Training, feeding, and caring for these amazing animals is costly and we need your help to keep this up and expand the program in order to cope with the growing rhino herds and the increased threat of poaching.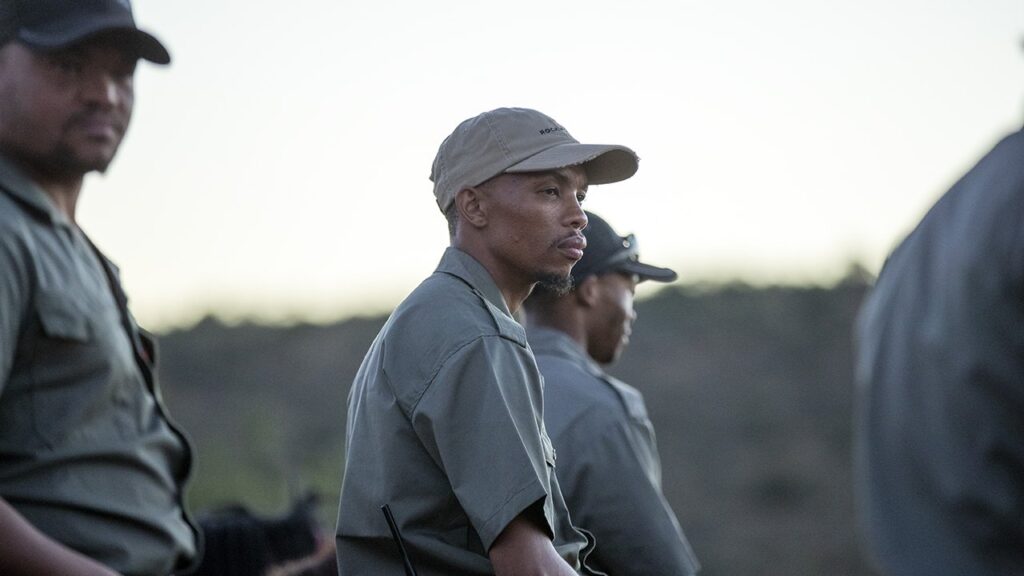 Rockwood is a result of one man's passion to save the Rhino. He's done an amazing job up to now and the blueprint for success has been created.
We Need Your Help to scale this up and roll it out to protect more of these amazing animals.
You can be a part of this amazing success story by Sponsoring a Ranger's Training.
To keep a ranger on his horse and in his Job is vital for the protection of the Rhino herds.
You can be directly responsible for the protection of rhino herds in Africa by contributing to the cost of keeping a ranger on his horse.
Although we are passionate about this, we have to face the reality of the costs to maintain the Rockwood Horse guards.
The cost to feed and care for each horse including shoes, dental and medical is £200 per month.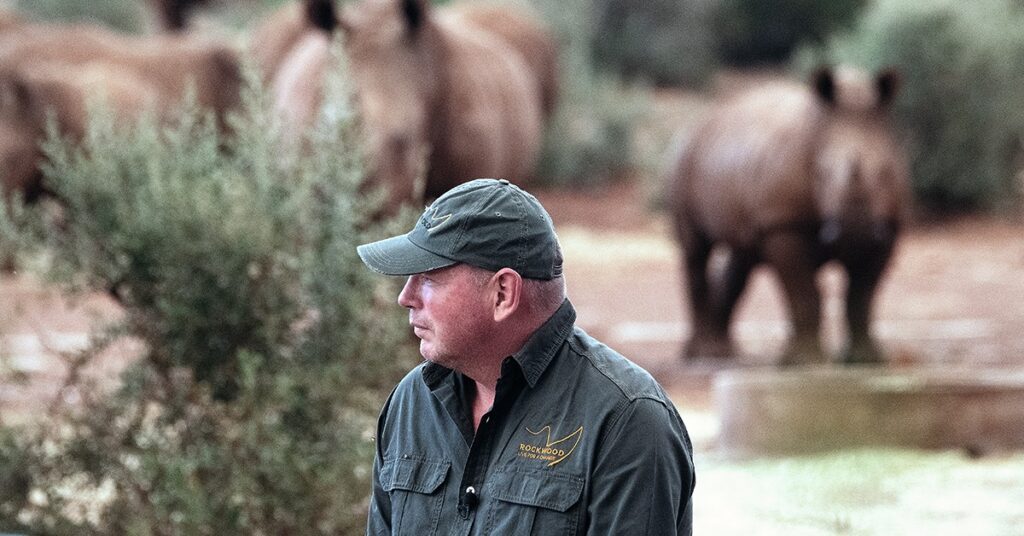 Rockwood Conservation believes this increases the risk and exposure to poachers. To manage this risk we deploy rangers on horseback with all our Rhino herds when roaming free.
This requires a significant amount of horses, stabling, and all the care that these hard-working animals deserve. Our Horse Guards stables need your help.
You can keep a ranger on his horse and be directly responsible for the protection of 400 Rhinos in Africa by sponsoring a Ranger's horse for a month.
This includes health and welfare, feeding, shoeing, dentistry, tack, and saddles.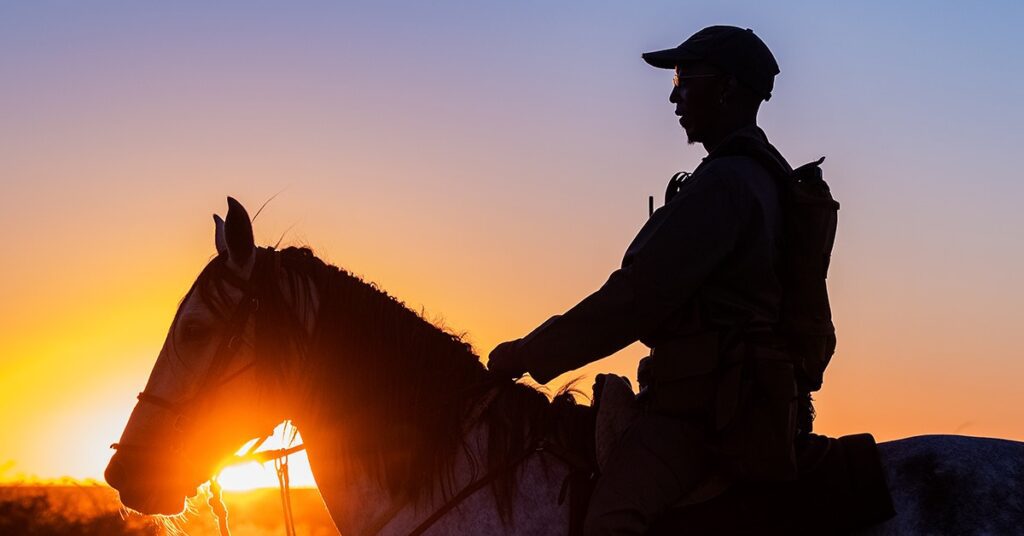 Rockwood - Benefit and challenges of private Rhino conservation in Africa
More than half of the total global Rhino population is in private ownership on private game reserves and farms.
Private reserves and farms have an exponentially higher success rate in protecting the Rhino.
Some of the largest national parks in South Africa lost more than 50% of their Rhino herds to poaching over the last decade while private reserves like Rockwood grow their herds by 15% each year and have ZERO poaching incidents.
Until the poaching of Rhino can be stopped
- Private Rhino conservation and farming is the only safe way to protect these majestic animals from extinction.
Rhino herds can be maintained and grown in order to restock the national parks when poaching is brought under control.
Private reserves and farms do not benefit from the money raised by regular Rhino charities and they get ZERO income from their animals - although it costs a fortune to keep them.
Security - feeding - health and wellbeing - infrastructure - etc.
Rockwood Conservation is addressing this challenge.
We need your help to sustain the amazing growth and results that we've managed to achieve up to now.
We will also be supporting private Rhino conservation programs to ensure that they achieve the same results.
Pledge:

$

7
Sponsor a ranger's horse for 1 day.
This will help us offset the amount of money spent on our horse-guards.
0 backers
Pledge:

$

200
Sponsoring a horse guard for 1 month will allow us to feed and care for each horse including shoes, dental, and medical.
0 backers