A Rhino is killed
every day
in south africa
Time is running out.
Your donation can help protect them.
DONATE TO ROCKWOOD TO HELP COVER
SOME OF THE BIGGER EXPENSES:
FEED
SECURITY
VET AID
DNA PROFILING
RESEARCH
LEARNING CENTRES
FEED
Rockwood is situated between the Great Karoo and Kalahari Deserts. As you can imagine, it's an arid, semi-desert most of the year. The area may seem inhospitable, but it's hard to deny it's unspoiled beauty.
The location's remoteness works in favour in terms of safety and security. But with over 300 rhinos and all the other wildlife under Rockwood's care, we have to truck feed in during the scarcer months. Tons of feed is brought in to maintain our wildlife population.
In recent years, this has become even more crucial with devastating droughts and prolonged dry seasons leaving insufficient natural grazing.
SECURITY
VET AID
DNA PROFILING
RESEARCH
LEARNING CENTRES
The true benefits
of private wildlife conservation
A recent annual report by SANParks shows that South Africa's Kruger National Park has lost an alarming 70% of its rhino population in the last decade.


In contrast, private reserves experience very few poachings. Only 37 of the 394 rhinos killed in South Africa in 2020 were on private reserves. Rockwood, for one, has not had a single poaching incident in the last five years.


In addition, our reserve has celebrated the birth of more than 160 baby rhinos to date, with 10 newborns joining our family as recently as February 2021, taking our rhino population to more than 300.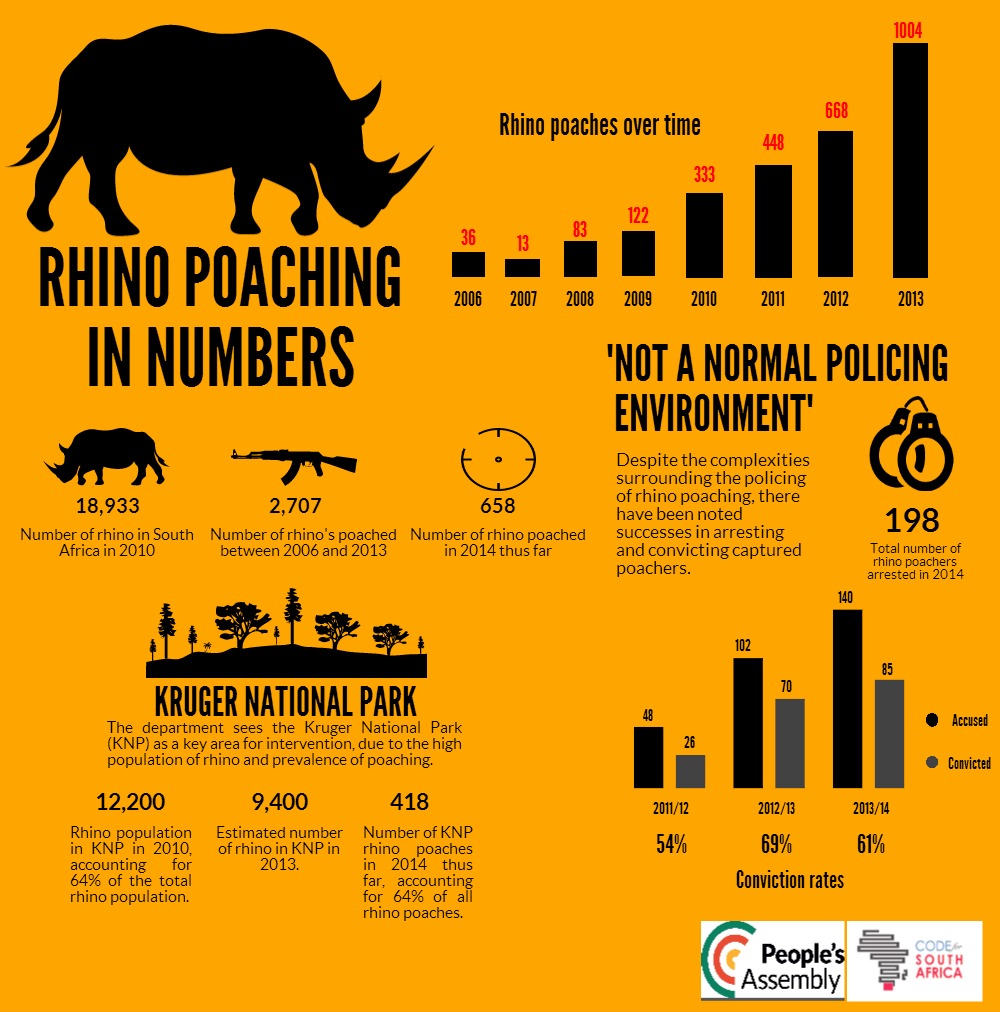 With no government funding, our rhino survival depends entirely on the generous contributions of people like you.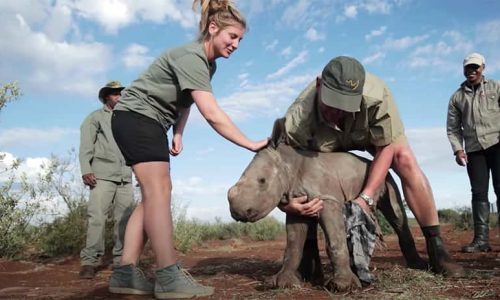 160 baby rhino births... and counting!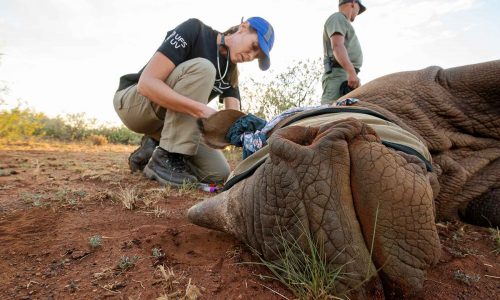 research and development programmes
100% of your donation goes to keeping our rhinos alive.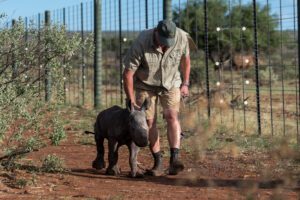 The reasons for becoming a philanthropist are easy enough to understand. Most of us genuinely want to make the world a better place. It's also a well-known fact, doing good feels good. It's probably one of our most human traits. Helping others with no obvious benefit to ourselves is what separates us from every other species.
READ FULL ARTICLE »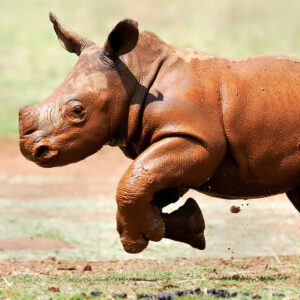 2020 hasn't been easy for anyone — the effects of Covid-19 reached far and wide, and were felt in the realm of rhino conservation too. But, no matter what challenges come our way, we persevere and give our all to saving the Southern white rhino. We'd like to share nine conservation success stories from Rockwood for 2020.
READ FULL ARTICLE »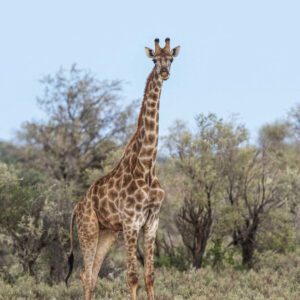 Africa's giraffe populations are quietly diminishing. Known as the "silent extinction", 40% of giraffes have vanished since the 1980s. Where once the continent was teeming with these graceful giants, only 68 000 now remain. Like most other species, habitat loss, poaching and the effects of civil unrest threaten their survival.
READ FULL ARTICLE »
HELP TO CONSERVE OUR RHINOS
YOU, OUR VISITORS, PARTNERS & SPONSORS MAKE OUR CONSERVATION EFFORTS POSSIBLE.