2020 hasn't been easy for anyone — the effects of Covid-19 reached far and wide, and were felt in the realm of rhino conservation too. But as the year comes to a close we prefer to focus on the positives. No matter what challenges come our way, we persevere and give our all to saving the Southern white rhino. So we'd like to take a moment to share nine conservation success stories of the past year at Rockwood.
1)  2020 marks five years of no poaching incidents
In a country where approximately one rhino is killed for its horn every day, this is an incredible achievement. We believe Rockwood is able to protect our 300-plus Southern white rhinos because of our aggressive conservation approach. This includes a state-of-the-art security system, 24-hour surveillance tactics and, of course, our 27 dedicated rhino rangers who risk their lives every day to safeguard our gentle giants. We take our hats off to each and every one of these brave men and women. 
Want to support our intrepid rangers? Keep a ranger on his horse here.

2)  Cricketer Quinton de Kock paid us a visit
Not only did the captain of South Africa's national cricket team, the Proteas, spend some time visiting our reserve, he's also teamed up with us for a special campaign that benefits us, our rhinos, and you! We can't give away too many details yet, but let's just say you might get the chance to spend a few VIP days at Rockwood with Quinny himself. 
Keep an eye on our Instagram and Facebook to find out more.  

3)  We built our own nursery and rehabilitation centre
Up until now, our orphan baby rhinos have been cared for at Wild Hearts Wildlife Rehab Centre. While the centre has done a wonderful job, we always dreamed of being able to hand-rear our orphan baby rhinos right here at Rockwood. Now we can. With the completion of our nursery and rehabilitation centre, we are able to nurture and observe our orphans around the clock.
Want to help us hand-rear our orphan baby rhinos? You can sponsor one here.

4)  Twenty-three rhino calves were born at Rockwood
Since rhino deaths outnumber births, every rhino born is a big deal in terms of saving the species. So we're extremely proud to celebrate bringing 23 new rhinos into this world during 2020. This takes our total number of rhinos born to more than 125. Currently, our rhino reproduction rate is higher than it is in the wild, which is undoubtedly one of our biggest conservation success stories.

5)  We created eco-friendly rhino dung firelighters with Megamaster
In collaboration with Megamaster, one of South Africa's largest suppliers of lifestyle cooking and heating products, we developed Megamaster Rhino Balls Eco-Firelighters. They are all-natural, non-toxic and waterproof — and made from our rhino dung! We hosted an online competition, which challenged people to record themselves lighting a firelighter using only one hand and one match. And we're chuffed to report that the likes of South African cricketer AB de Villiers took part, showing his support of rhino conservation. 
Want to buy a pack of Rhino Balls Eco-Firelighters? Head to the Megamaster website. A portion of the proceeds go to Rockwood, so with each purchase you make, you're supporting our rhinos — thank you!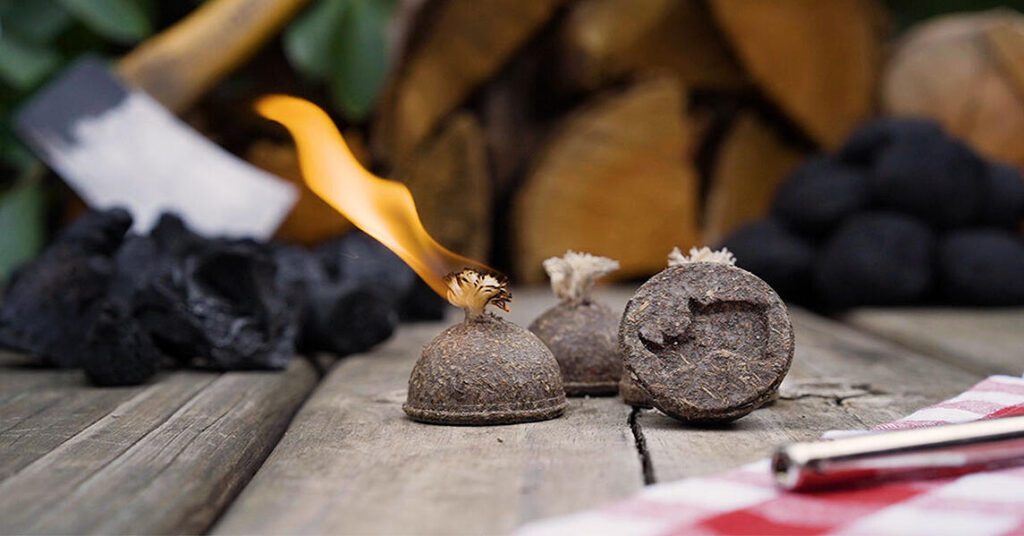 6) Our scientific laboratory is almost complete
At Rockwood, we place a great deal of emphasis on wildlife research, believing it is integral to rhino conservation. With our new onsite lab, visiting scientists will be far better equipped to conduct vital research at Rockwood. Volunteers will also be able to learn and experience more as they support conservation experts in their work.

7)  Zindi the kudu and Lulu the roan were healed, raised and weaned
Rockwood is a sanctuary for many types of wildlife besides rhinos. A while back, our rangers discovered an injured kudu and roan in the field. Our conservation scientist, Ciska Scheijen, hand-reared them, bottle-feeding and caring for them. We're pleased to report that Lulu and Zindi are now strong enough to survive on their own.


8)  Giraffes at risk of electrocution:  study published in the African Journal of Ecology
Ciska is passionate about wildlife research. After two of our giraffes were struck by lightning and died, she conducted a study that investigated whether giraffes are at greater risk of being electrocuted during a storm because of their height. Her conclusion was that they are, and her study was published in September in the African Journal of Ecology. Following its publication, several conservation news sites picked up the story.


9)  Donations from supporters like you
Last but not least, we are ever grateful for the support received from those who are as passionate about saving the rhino as we are. Rhino conservation is difficult, not only because we're up against dangerous, ruthless poachers on a daily basis, but also because our costs continue to rise as we seek out more effective measures for protecting the animals. We do not receive the type of government funding that national parks do yet we spare no expense in our security efforts as well as in keeping our rhinos healthy.
One of the additional problems facing our wildlife conservation at the moment is severe and ongoing drought conditions, which means we need to truck in tons of feed every month. Considering the fact a two-ton adult rhino eats about 840 pounds of grass in seven days, you can imagine the costs involved in keeping more than 300 Southern white rhinos well-fed.
So once again, we thank you for your support as we couldn't have achieved all of the above without your help.