We're continually looking for new ways to support rhino conservation. So when South Africa's leading grill and outdoor cooking company, Megamaster, approached us about a possible collaboration to get involved in helping rhinos, we were super excited.


HOW IS MEGAMASTER HELPING RHINOS ?
Megamaster is helping raise awareness of the plight of Africa's rhinos while generating much-needed funding for Rockwood with an innovative new eco-friendly firelighter. The key ingredient of which is our rhino's dung!
With every fire lit using a Rhino Ball Eco-Firelighter, you'll help us in our mission to save one of South Africa's most iconic species.

DONATE TO HELP SAVE AFRICA'S MOST VULNERABLE WILDLIFE
On average one rhino is poached every 8 hours in Africa. Which is why we at Rockwood are doing everything we can to save the species from extinction. But looking after over 300 rhinos is no small feat. We need your help.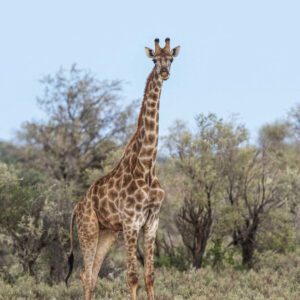 Africa's giraffe populations are quietly diminishing. Known as the "silent extinction", 40% of giraffes have vanished since the 1980s. Where once the continent was teeming with these graceful giants, only 68 000 now remain. Like most other species, habitat loss, poaching and the effects of civil unrest threaten their survival.
More »