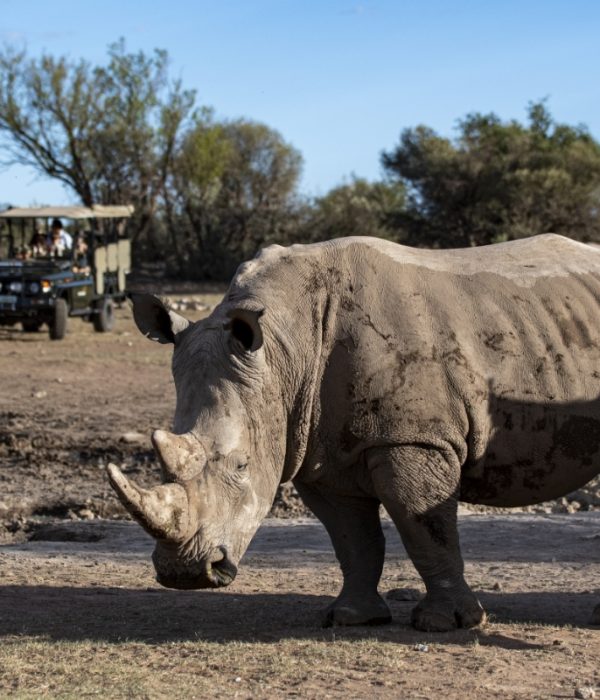 Exploring our reserve
TAKE A DRIVE ON THE WILD SIDE
Between the luxury amenities of our five-star lodge, the tranquility of our private villas, and the natural beauty of the African bush veld, every day is memorable at Rockwood Conservation. Awaken with birdsong and set off on a dawn-tinged game drive secure in the knowledge that you're guaranteed to see Southern White Rhinos in action – not to mention a wide variety of plains and dangerous game like kudu, roan, oryx, Cape buffalo, and so much more. Our team is dedicated to providing you with the ultimate safari experience with breathtaking moments around every corner.
Memories For Life
A NATURE LOVER'S DELIGHT
Experiencing the magic of the Southern African bushveld evokes a feeling of reverence. Vast open skies and plains, exceptional game encounters, and intricately detailed fauna species await. With 5-star comfort, cuisine, and amenities at your fingertips, Rockwood is the adventure you've been seeking.
We have ten years of experience offering exceptional game drives for international guests. Our highly knowledgeable and enthusiastic team has a keen eye for spotting Rockwood's phenomenal wildlife.
After you've enjoyed the sights and sounds of Rockwood's wildlife, rejuvenate and relax at our 5-star safari lodge featuring four private luxury villas, a Rasul spa, restaurant, a swimming pool, and a fully stocked bar.
While a game drive is an excellent way to get to know our concession area, you might want to get out and about on your own steam. From mountain biking to horseback riding and rhino darting – there's always more to explore at Rockwood.