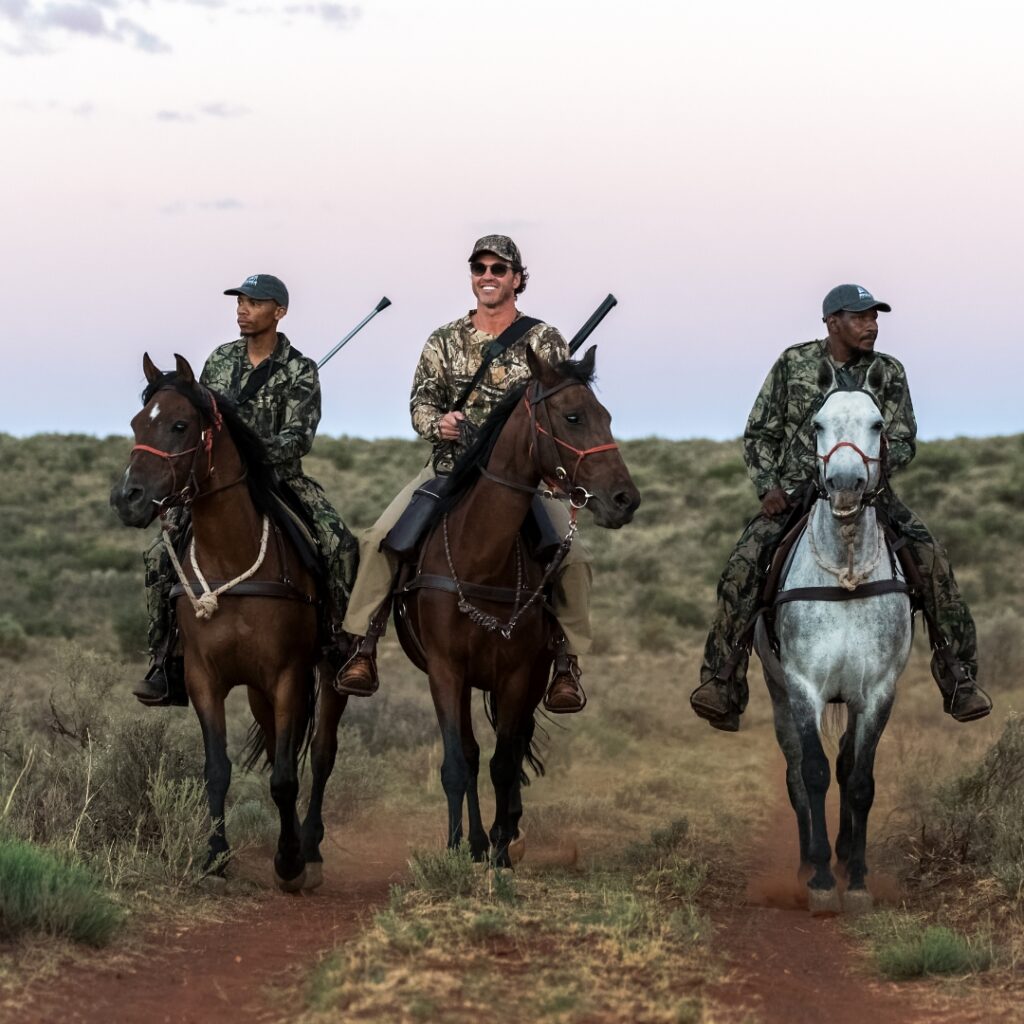 Where Legends Are Born
SADDLE UP FOR THE ADVENTURE OF A LIFETIME
We welcome ethical hunters to test their skills and hunt various plains game from horseback from Cape Buffalo to Sable, Roan, and Kudu. We guarantee you'll find the trophy you've been aiming for. 
Why Choose Us?
TAKE THE REIGNS ON A UNIQUE ADVENTURE
Horseback hunting brings you closer to nature, the hunt, and to yourself. Specializing in landowner-led hunting, we are a family-run conservation and safari operation. Saddle up and explore the breathtaking Kalahari, with an incredible variety of wildlife to discover – the way nature intended.
We have ten years of experience—with top-level training certifications. Our team is highly knowledgeable and passionate about creating a world-class experience that keeps our guests coming back year after year.
Want to put your skill to the test for the ultimate hunting trophy? We'll be happy to guide you every step of the way.
Rockwood Founder Wicus Diedericks has vast experience in rhino conservation and big game hunting. Being the first in the area to recognize the true value of hunting for conservation, he will accompany you personally to ensure you have the best hunting experience possible.