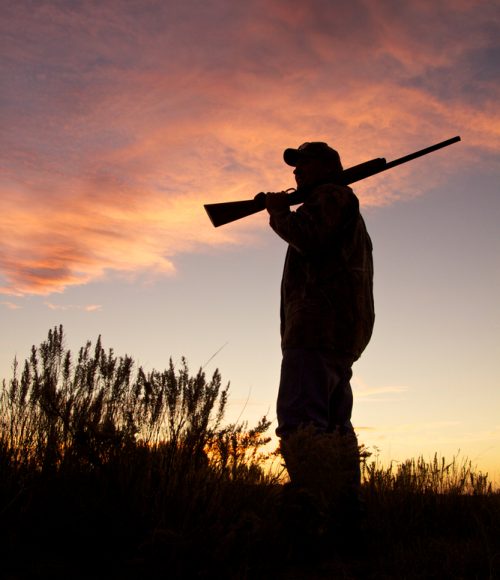 Hunting Equipment
ROCKWOOD HUNTING GEAR GUIDE
Bringing the right equipment can go a long way towards having a great hunt.      We can provide expert assistance with weapon and trophy selection, whether you'd like to bring along your own rifle or bow. We also have various options available to rent. Read on to learn what items we recommend.
Playing the Field
CHOOSE YOUR METHOD
Calling all hunters! Select a package of trophy animals at a fixed rate, which includes the day fee. Also included is the cost of accommodation, meals as well as daily cleaning services.
Rockwood is perfect for hunters who want to practise the traditional method of hunting with rifle. Many pro hunters consider the 30-06 as the best all-round caliber for hunting plains game in Africa. The same can be said about using a .375 for Cape Buffalo. At Rockwood, we can offer you expert advice on which calibre to use for which animal.
Bow hunting in Africa can be challenging – but extremely rewarding. Many indigenous tribes have used bow hunting as primary means of hunting for thousands of years. At Rockwood, we offer bow hunting safaris for all plains game on our species list – please contact us for more information.
Experience the ultimate hunting adventure from a bygone era. Hunting on horseback gives you a far more natural approach to the hunt, while allowing closeup encounters that you're unlikely to find anywhere else. Rockwood offer horseback rifle- or bow hunting for experienced riders, and our horses are trained to be accustomed to all methods of hunting.