Look at her. Isn't she cute? She's also a handful! One of our newest baby rhinos kept us on our toes for months after she was born. Her mom suffered from mastitis so unfortunately she was not able to produce enough milk for her newborn, which means our very own Ciska stepped up to the task of rearing the little one. This included bottle feeding every two hours and making sure this bundle of joy got all she needed to grow up healthy and strong. Pula warms our hearts every day and we're so grateful to everyone who supports her journey as she grows up at Rockwood.

WHY RHINOS LIKE PULA NEED YOU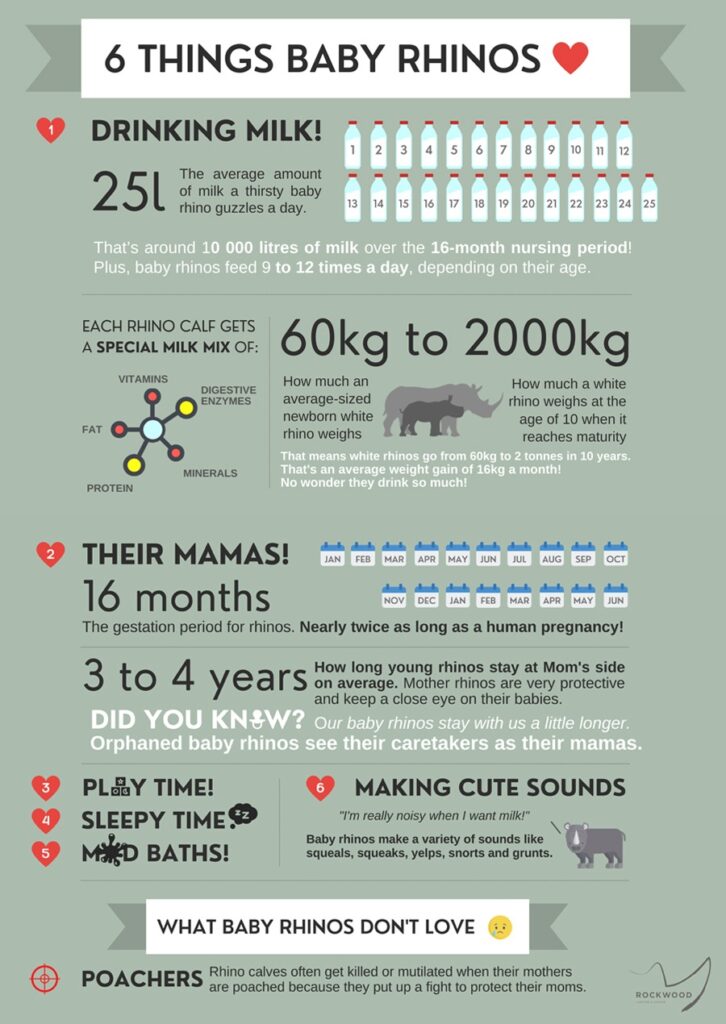 WOULD YOU LIKE TO SPONSOR PULA?
100% of your donation goes to keeping our rhinos alive.