It's your first time travelling to South Africa, and you're not sure what to expect but have the desire to volunteer? Look no more. We have the answers for you! There are many volunteering projects to choose from.
South Africa – the southernmost country on this beautiful continent. Home of the "rainbow nation" in the words of Desmond Tutu, Archbishop and anti-apartheid and human rights activist. The first thoughts that might come to mind are the endless nature, safaris, the big 5, beautiful weather, and of course, the two oceans – the Indian Ocean and Atlantic. Some people might also think about South Africa as a crime-ridden third-world country, HIV, townships, poverty and malaria. All of which can quickly put people off planning their next summer holiday.
When considering volunteering projects abroad, it's essential to know what you're getting yourself into. Supporting local projects gives you the chance to get to see a country from a different perspective. The last thing you want during your adventure is to feel like you're in unnecessary danger. There are a lot of rumours and stereotypes about Africa, but what's the reality? Tourism, including voluntourism – travelling to a foreign country to give your time, skills and energy to a cause – is one of the biggest industries in the country.
ARE VOLUNTEERING PROJECTS DANGEROUS?
So, is travelling to South Africa as dangerous as they say? Since you'll stay and work on location, ensuring a safe stay will very likely be the first concern. At Rockwood, we don't only care about our rhinos safety. The safety of everyone at Rockwood is a top priority, so we have 24-hour security and tightly control access to our premises. 

HOW TO ENSURE A SAFE TRAVEL TO SOUTH AFRICA
You decided to volunteer in South Africa, but what's next? How do you find a worthy project and cause but also stay safe? South Africa is First World in many respects, but safety shouldn't be an afterthought. However, as a tourist, it's safe to travel to and around South Africa provided you follow some common-sense advice. Research shows it's more dangerous travelling to Europe – given the terror attacks and mass shootings that have rocked the EU in recent years. Statistically, driving a car anywhere is riskier than being a tourist in South Africa. That is if you use your good judgement and avoid the usual tourist mistakes, people make all over the world. If it's your first time coming to South Africa, you want to be prepared.
A quick Google search on tourist Do's and Don'ts will give you a rough idea about how to stay safe in South Africa, and don't let the fear mongers stop you from exploring the country. An overflow of advice from different websites might sound like you shouldn't leave your accommodation unless you want to become another crime statistic. The truth is, yes, South Africa has a high crime rate but, every big city, even those in Europe, can be dangerous. Safety is our number one priority at Rockwood so if you plan to experience South Africa outside of Rockwood, here are a few essential considerations:

VOLUNTEERING PROJECTS:  WHAT TO LOOK OUT FOR

DON'T SHOW OFF YOUR WEALTH
Given the exchange rate, foreigners are considered wealthy. To avoid the worst-case scenario, leave your expensive watch or jewellery at home and don't carry cash you just got from the ATM in your hands for everyone to see. Rather store everything you need in a handbag.

STAY IN BUSY AREAS
As in all big cities around the world, stay off dark and quiet streets.
South Africa has a considerable wealth gap between rich and poor, and this has become a business model for some tour operators who offer township tours. While we don't condone or condemn it, townships are the most impoverished areas in South Africa and thus the highest crime areas too. So, if you want to visit one, please only do so through a credible tour operator and not on your own.
CONNECT WITH LOCALS
Who better to show you the best of any place than someone who lives there? Try to connect with locals. They'll be able to tell you about exciting attractions off the well-beaten tourist track.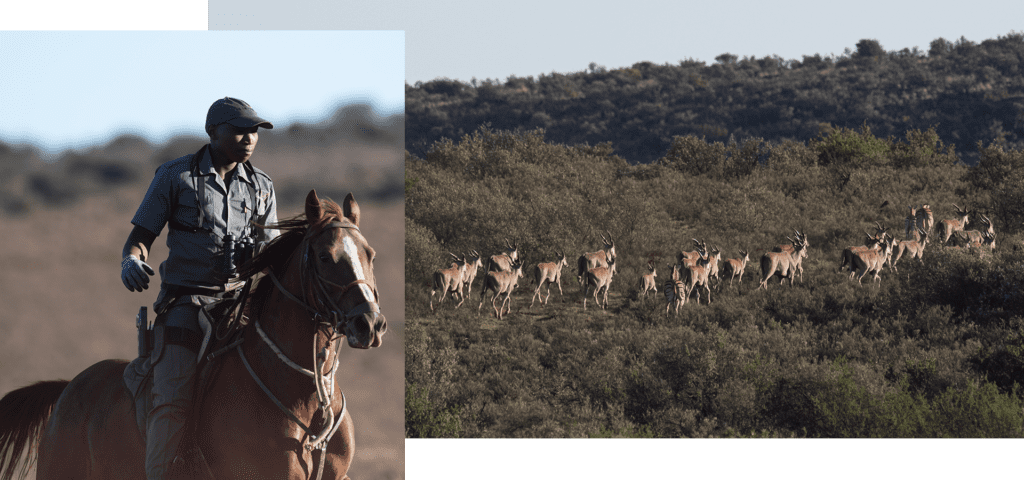 AVOID PUBLIC TRANSPORT
Public transport is very unsafe in South Africa. Instead, rent a car. You'll not only be safer but also freer to come and go whenever and wherever you want to. Make sure you lock your doors and keep valuables out of sight even while driving, and be aware of your surroundings, especially at traffic lights. Also, don't pick up hitchhikers, no matter how friendly they look. It is not only dangerous letting strangers into your vehicle, but also illegal.

KEEP IMPORTANT DOCUMENTS LOCKED AWAY
If you don't need them during your travels, leave your passport, ID, and other vital documents locked away in your accommodation and only carry copies with you. 

DON'T BE DETERRED BY WEBSITES TRYING TO SCARE YOU!
Yes, be careful. However, more importantly, enjoy your holiday and all the fantastic experiences South Africa has to offer. First and foremost, remember South Africans are a very open and welcoming bunch and will be happy to help out a foreigner if they can.
Rockwood is isolated from any human development, so you don't have the same safety concerns there as you would in the cities. You'll experience Africa in a completely different way. You'll be able to connect with Mother Nature and enjoy the peace and solitude as 'you're looking after rhinos. There is no loud traffic and hooting. You can breathe fresh air, free from the smog and feel completely safe. Read more here on why we need volunteers like you at Rockwood.
We have tight security around our premises, only people who are permitted to enter can gain access to the property. If you have any further questions, please contact us here.

HEALTH IN SOUTH AFRICA
Besides safety, another essential aspect to consider is your health. What happens during the course of your stay if you fall ill or have an accident? Is there a risk of getting malaria, yellow fever or some other tropical disease? Don't worry. We answer all of those questions and more while providing a safe environment for animals and humans alike. South Africa is mostly malaria-free, but there are a few areas where malaria is present. These areas are in the sub-tropical North-east of the country like Kosi Bay, Sodwana Bay, Mkuze Game Reserve and St Lucia. In those areas, malaria medication is strongly advised.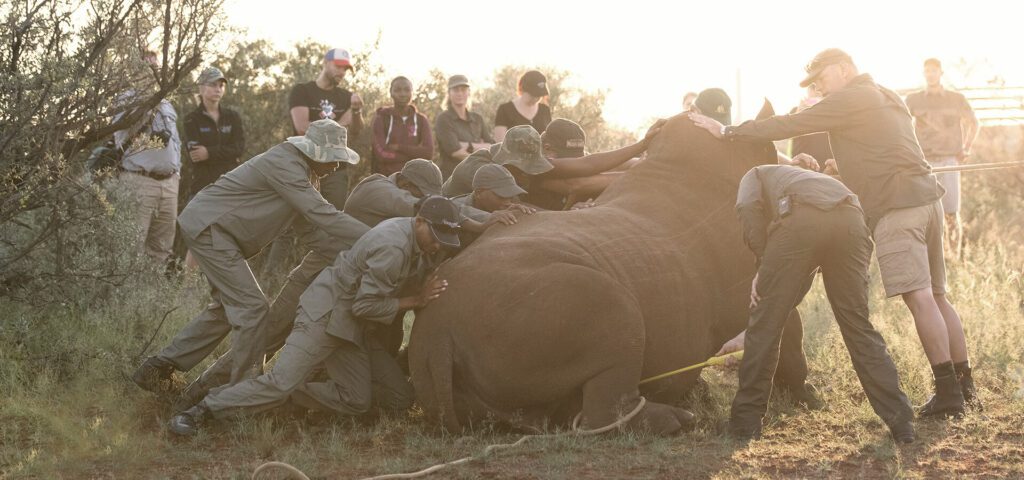 VOLUNTEERING PROJECTS AT ROCKWOOD CONSERVATION
Rockwood is luckily a malaria-free private reserve so you don't have to worry about prophylactic medication. If you take any medication regularly, please bring enough to last you your whole stay. If there is a medical situation, we have medical supplies on-site to deal with most emergencies. However, if necessary, we'll transport you to the nearest hospital in the second largest city in the province, Kimberly. It is a two-hour drive from Rockwood though. The upside is if you do need medical attention you'll get to see the endless wild nature South Africa is famous for. However, it shouldn't be a concern. We always have medical supplies on-site for any emergencies.
Before travelling to Rockwood, make sure all of your vaccinations are up to date. We aren't in malaria or yellow fever zones, but if you plan on travelling through the country, please contact your doctor or the Ministry of Affairs office for recommended vaccinations. Hepatitis A, Hepatitis B, rabies and typhoid are advised.  

CHOOSE A VOLUNTEERING PROJECT YOU ARE PASSIONATE ABOUT
Health and safety aside, another priority when looking for a volunteering project is to apply for a project you're passionate about. Give the time you're spending meaning. Make sure you'll be engaged and performing tasks that support the project. You will leave the organization with the knowledge that you have made the world a better place. What can give your life more meaning than helping to save a majestic species from extinction? Plus, with your help, one day we might not have to save the rhino.
Apply here to become a Rockwood volunteer, to help save this endangered species and Live for a Change!